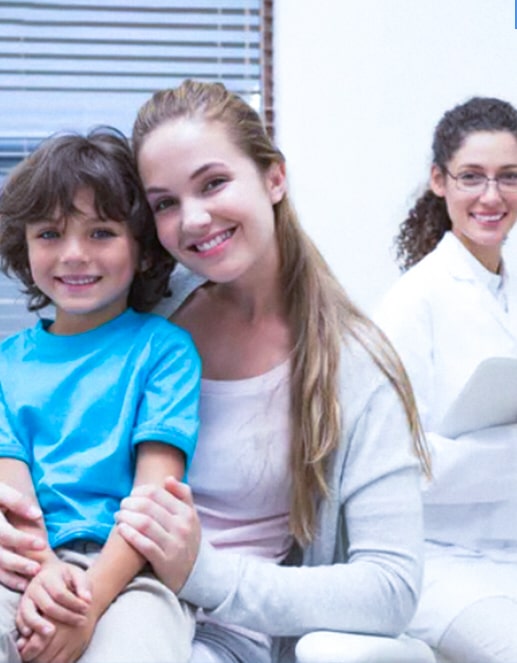 Beach Dental Care
Anaheim
Dr. Pouria Maleki DDS
Meet Dr. Pouria Maleki grew up in North Orange County in Placentia, where he went to elementary, junior and El Dorado High School. In high school he graduated top of his class and was extremely active in sports including Wrestling (Team Captain), Football and Track and Field. He stayed local for undergraduate degree in Biomedical Sciences and Biology from University of California Riverside and graduated top of his class. He was honored to be accepted into the class of 2006 NYU-CD New York University College of Dentistry and graduated as one of the first classes certified in INVISALIGN therapy starting in 2002.
Although the ADA requires many hours of Continuing Education, Dr. Maleki far exceeds exponentially the required amount always active in multiple study clubs including SPEARS education, the AACA the American Academy of Clear Aligners, OC-AACA study club, Sleep Therapy, D. Barnes Curriculum Arrowhead Residency and many more. He believes that Dentistry is an art and skill that must be finetuned and improved constantly and if performed with empathy and true love for the craft we are truly changing lives one smile at a time.
Dr. Maleki has a beautiful wife Samaneh who is a UCLA graduatue and pediatric nurse at CHOC hospital and they have two little girls 20 months apart Neeki and Neyla. Family takes up most of his time but, when possible, he enjoys going to LAKER Basketball games and RAMS Football games with friends and family. He loves mountain biking and hiking trails and playing basketball at the gym.
Dr. Saakshi Tandon
 Office Manager: Nioufar "Nilou" Sobhani
Meet Nilou Sobhani, EFRDA, Our Dental Practice Manager with 18 years of experience in the field of Dentistry. Nilou graduated from EFRDA School as a Valedictorian, Receiving the President honor for her outstanding academic achievements. As a student mentor, she was passionate about helping her fellow students and guiding them toward success. As the office manager Nilou takes pride in creating a warm and welcoming environment for patients, where they feel comfortable and confident in the care they receive. Her Passion for Dentistry is evident in everything she does, and she is committed to ensuring that every patient receives the highest quality of Patient Care and receives a perfect patient experience. In her free time, Nilou enjoys spending time with her Family & Friends, traveling, Singing and Cooking.
Back Office Lead Assistant
:

Yvette N. Volantin

Meet Yvette N. Volantin is a Dental Assistant that has been working in the Dentistry field for over 10 years. She began this field with no experience but fell in love with patient care. Her passion for Dentistry has grown over the past year that she is currently obtaining her RDA license. She absolutely loves to see patients and takes great care of them. On her free time she dedicates herself to her family. Her husband of 15 years and her 3 beautiful daughters. She loves the beauty world and loves to travel to new places.

Beach Dental Care Anaheim is a family, general, cosmetic, and multi-specialty dental office serving the Anaheim community. Established on the rationale that dentistry should be enjoyable and memorable, we deliver that by offering new patient experiences. With the feeling of something more of a spa than a dentist's office, we offer a warm, relaxing, and welcoming environment with a friendly dental team committed to helping you realize your desired smile and optimal oral health. Integrating our advanced and cutting-edge technology with life comforts, we can offer all patients a comfortable dental experience, irrespective of their dental needs and treatment.

Our mission is to provide our patients with the highest quality dental care. We are devoted to helping them achieve optimal oral health and well-being while holding ourselves to professionalism, compassion, and integrity.
Meet Our Team
Our trained and experienced general dentists, pedestrians, orthodontists, endodontists, oral surgeons, prosthodontists, and hygienists are excited to meet you and help you realize a vibrant smile and enhance your self-esteem. We know that you value efficient, affordable, and safe care, so we strive to offer patients the best technology and procedures, including:
General dentistry that includes oral cleaning, oral exams, oral cancer screening, sealants, and dental check-ups.
Cosmetic dentistry, including teeth whitening, dental bonding, and veneers.
Restorative dentistry that includes bridges, crowns, dentures, Inlays and Onlays, full mouth reconstruction, and implants.
Emergency dentistry.
Here at Beach Dental Care Anaheim, we will be glad to cater to all your family's dental needs. We practice individualized, compassionate, health-centered, affordable dentistry. Once you walk into our office, we offer a friendly and professional environment. We treat patients with respect, top-tier proficient skills, and friendly smiles. We are devoted to treating our patients in a manner that oral care and overall health are achievable, pleasing experiences that constitute their healthy lives.
Our practice is dedicated to making a difference for our patients because we do not just talk about giving individuals great experiences. With our unwavering commitment to excellence and our desire to exceed your expectations, we spare no effort to offer the world-class oral care you can count on. With our compassionate and skilled team, you can always trust that your teeth, gums, and smell are in good hands.
Our values include the following:
Expertise and Continued Training
As your preferred dental practice, we want you to be confident that our team comprises skilled, experienced, and trained medical practitioners. We take pride in offering the best possible services and care to keep our patients' oral health healthy and are dedicated to continual learning and education. We also attend dental meetings, conventions, and lectures to learn about the latest equipment, tools, products, and procedures.
Moreover, our memberships with different associations enable us to stay abreast of dental recommendations and changes.
Staying updated on training allows our practice guidelines to develop and correct and treat oral health diseases timely. Suppose you have consulted many dental professionals and received various opinions regarding the treatment. In that case, our competent dental team can consolidate their results, address all uncertainties, and offer guidance toward the most appropriate treatment.
To help you, our patient, make informed decisions, we rely on our experience, your preferences and values, and relevant results from research.
Patient Education
As a practice, we believe that education on preventive care is key to optimal dental care. Consequently, we focus on thorough examinations and offering guidelines for proper oral routines. We also take quality time to explain details of your dental health, answer your questions, give recommendations, and explain the advantages and disadvantages of different treatment options. That way, you can make informed decisions regarding your oral health.
Lasting Relationships
Building trust with our patients is crucial to our practice's success. We recognize how some patients dread dental visits and how a positive and relaxing experience can make a difference. We use an individualized approach to dentistry, dedicating time to know you and understand your desires, needs, and preferences.
Your satisfaction is our priority.
Uncompromised Safety
COVID-19 and infection control are essential to our practice. To protect our staff and patients, we strictly comply with cross-contamination and sterilization processes set by:
Centers for Disease Control and Prevention (CDC).
Occupational Safety and Health Administration (OSHA).
American Dental Association (ADA)State-of-the-Art Technology.
We are dedicated to bringing world-class dental care and solutions and have equipped our practice with the most advanced technological advancements.
During your visit to the office, you will see equipment and tools used throughout the appointment. Your dentist will be glad to answer your questions about dental procedures and technologies. Some technology we can integrate into the treatment includes:
Intraoral camera — Our proficient dentists use an intraoral camera to see your dental structure better and project the captured images on a screen for educational purposes. It lets us and our patients see teeth structure clearly and discuss the best treatment plan and options.
Digital x-rays — We use digital x-rays to reduce your risk of radiation exposure. Diagnostic imaging also captures accurate images for treatment and diagnostics planning.
3-D scanning that captures high-resolution images of oral structure, gums, and teeth.
Digital scanning and impressions — The equipment gives high-resolution imaging for immediate use during the dental visit. A digital scanner takes your teeth's impressions, while a digital impression means no more uncomfortable and messy trays in your mouth.
Our equipment allows us to meet all your dental needs under one roof.
Convenient Scheduling
Our practice recognizes that everyday life is busy, particularly for parents and working adults. Therefore, we are committed to making the process of scheduling dental visits seamless. We provide family appointments, allowing your family to see a dentist simultaneously or consecutively. Our Saturday hours allow you to visit a dental office without missing work or school.
To maximize time in the office, we provide same-day treatments. Once our trained dentists make a diagnosis, they start treatment immediately when possible.
Additionally, we understand that a dental emergency can happen when least expected and have dedicated time daily so our patients can receive relief fast. For emergency needs, call us at 714-995-4000, and our kind staff will help you.
Contact a Seasoned and Affordable Dental Practice Near Me
We are part of your Anaheim community, and your oral health is our priority. Our quality dentistry sets us apart. We strive to pay attention to detail, use the best technological advancements, and work with precision and accuracy to deliver beautiful, healthy, and long-lasting smiles, tooth structures, and gums. We do not settle for less-than-optimal dental care.
Beach Dental Care Anaheim welcomes you to talk to us. We would like to learn more about your dental goals, discuss our different services, answer questions, and design your treatment plan to achieve your dream smile and healthy oral health. Please call us at 714-995-4000 to schedule your initial consultation.